Official IRC Channel
Follow development news by joining our IRC channel. Join #fedidb on Freenode today!
8 months ago
Redesigned Bin Logs
We redesigned the bin log UI and added the ace editor for cleaner logs!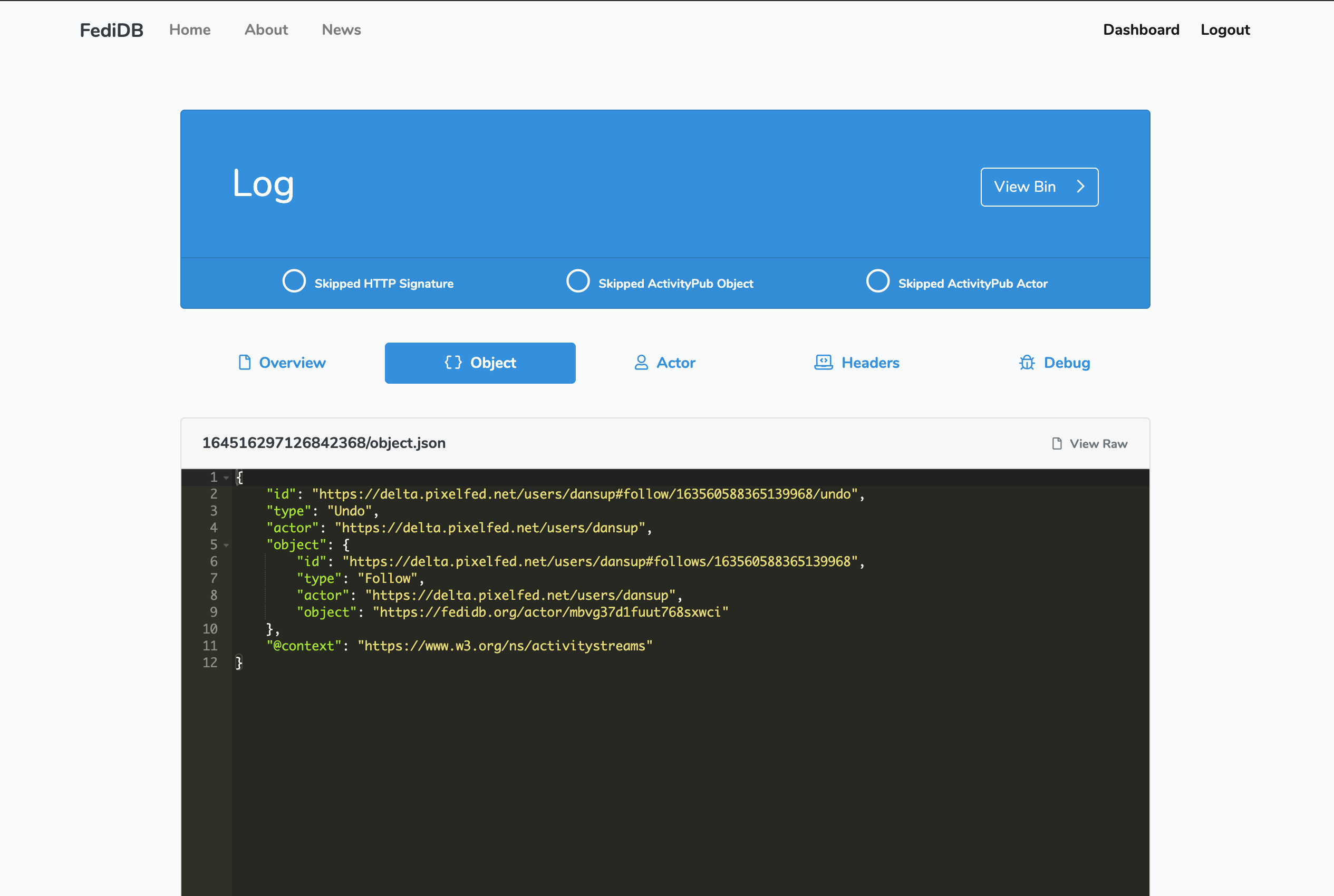 (Click to enlarge)
8 months ago
Private Beta Launch 🚀
We have launched the private beta and are working on improvements and bug fixes before the public launch!
8 months ago